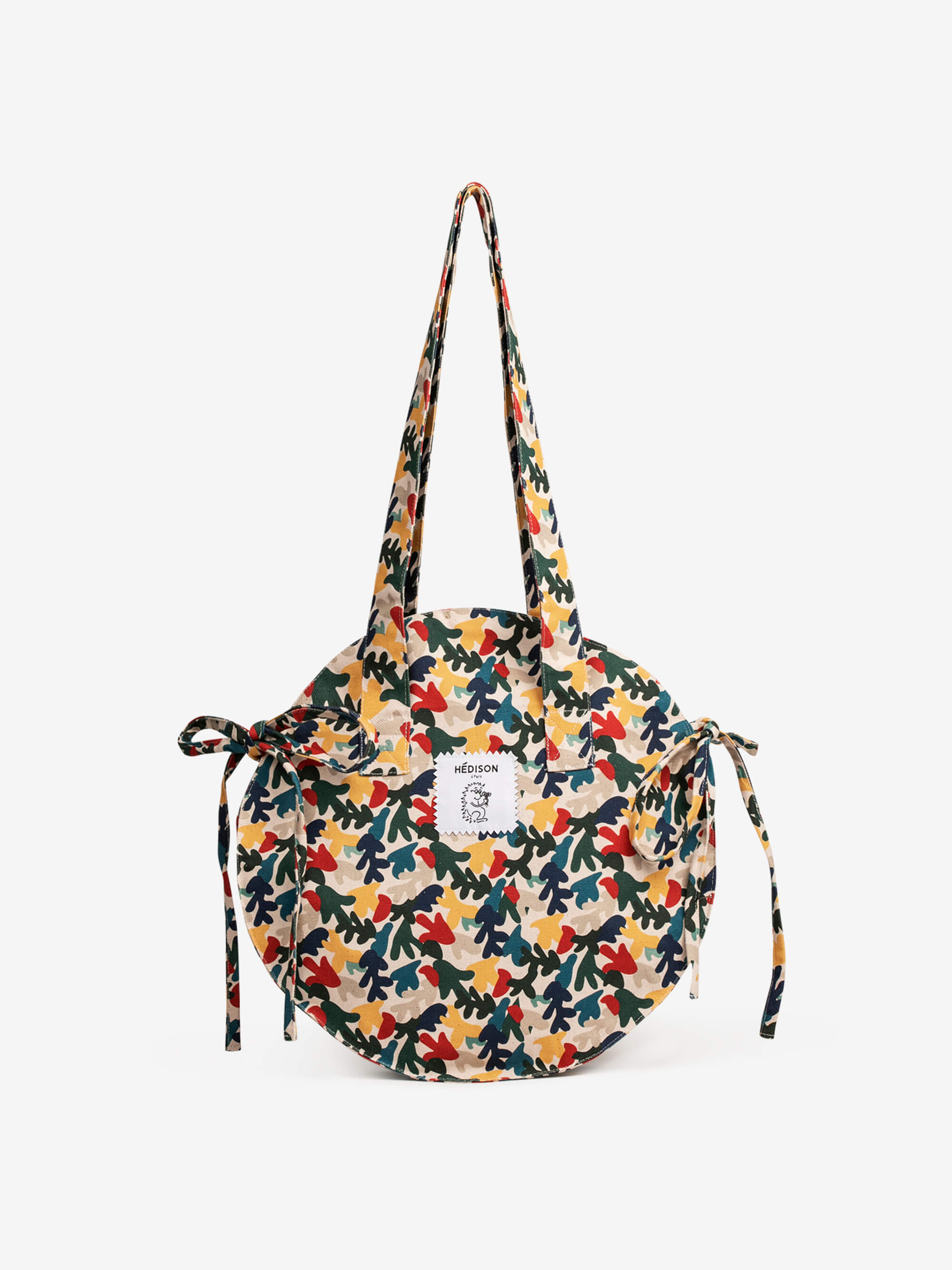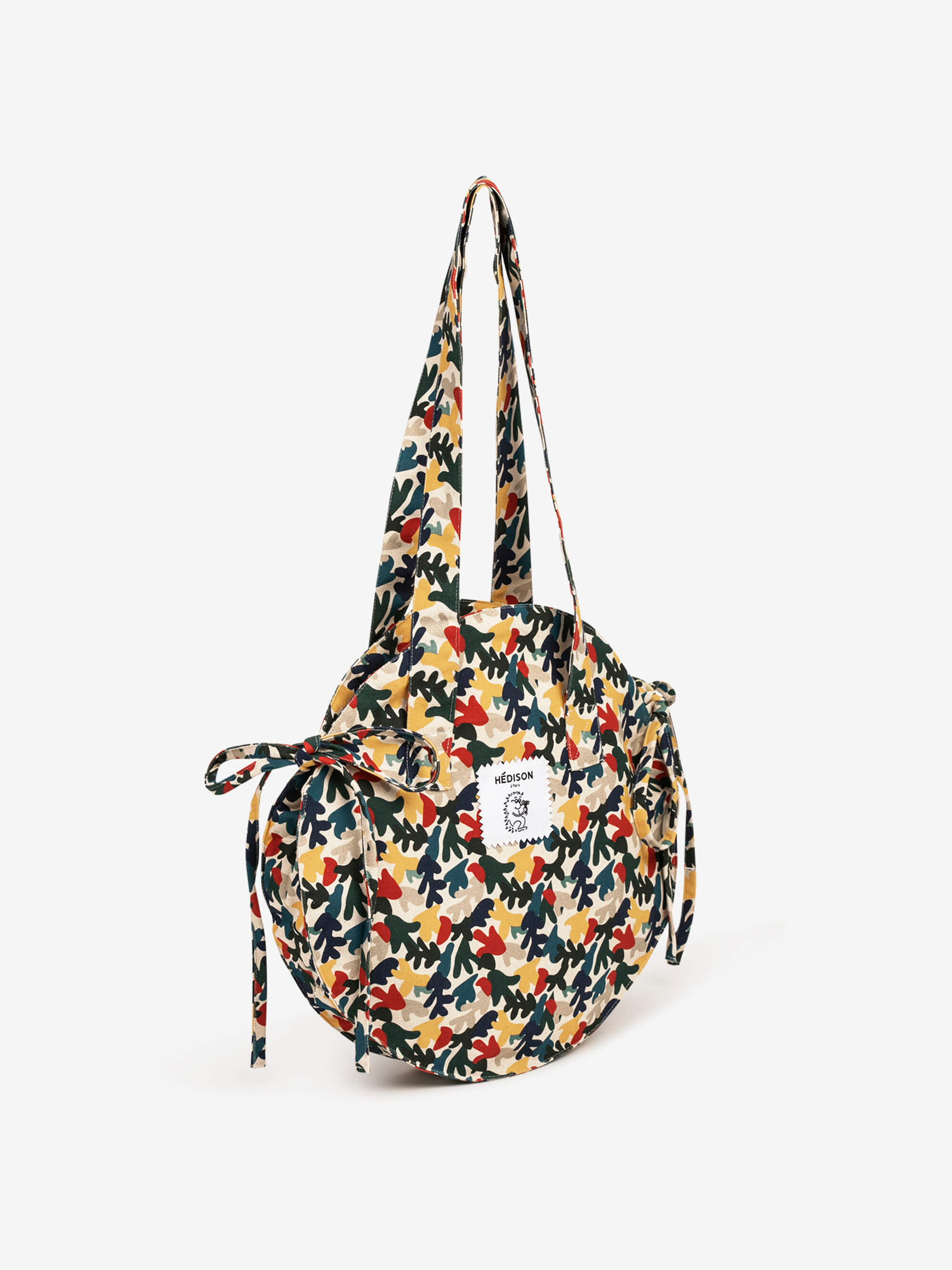 Recycled cotton
GRS Certified
Description
Its original shape and its contrasting stitching make its charm. Worn during the day or in the evening, this bag made from recycled cotton will enhance your outfit.
Certifications
Global Recycled Standard
The Global Recycled Standard (GRS) label is an international standard that certifies that the product purchased was made from a fabric composed of at least 50% recycled fibers, with respect to environmental and social criteria. Its objective is to reduce the damage caused by the textile industry by encouraging companies to use recycled materials.
99% less water consumed
28% less CO2 emissions
54% less energy used
1 planted tree
---
Votre commande chez vous en 48h .
Livraison gratuite à partir de 80€
Paiement CB en 3x sans frais avec
---
Pairs well with
Details and composition
Details
· L36 cm x H36 cm
· Height with handles : 67cm
· Circle model
· Inside label to write your name
· Straps to be tied on the sides according to your wishes
· GRS Certified
Composition
·
This bag is made from recycled materials
·
80% recycled cotton, 20% polyester
·
Labels woven from 100% recycled polyester yarn
Materials
Recycled cotton
Cotton is the most used textile in the world. 600 000 tons of clothes are thrown away every year in France. Why make a new material if one already exists? This cotton is made from fabric scraps and old used textile products. By choosing this ecological fabric, we offer a second life to textile waste that was destined to be incinerated or buried, without having to resort to virgin natural resources. The water usage and carbon footprint of recycled cotton is very low since no cotton cultivation is required.
Take care
· To preserve its material, this product needs to be hand washed or machine washed on the delicate program.
· To clean a stain, favor hand washing with cold water and Marseille soap.
· Drying in the open air is mandatory.
· It is recommended to iron your bag on the reverse side.
Sustainable package
To fight against plastic pollution and waste, this bag is carefully stored in a reusable cotton pouch.
Your product is delivered in a cardboard packaging from FSC certified forests. It is recycled, recyclable and compostable. You can also choose a Hipli reusable package.
Delivery and returns
Livraison
· Offerte dès 80€ en France métropolitaine
· En 48h à compter de la date d'expédition
Retours
· Dans un délais de 14 jours
Coton recyclé
Notre coton est fabriqué à partir de fibres recyclées de vêtements provenants de bornes relais.
Certifié GRS
Nos matières aident à préserver la planète, en veillant au respect de l'homme et des animaux.
Fabrication raisonnée
Nous travaillons en circuit court et produisons nos accessoires en petite quantité.
Fabriqué dans les meilleures conditions
Nous travaillons avec des ateliers certifiés qui partagent la même vision durable et sociale que nous. Cette relation de confiance est essentielle pour s'assurer que nos produits sont fabriqués dans le respect du droit de l'homme et celui des animaux.
CHARTE ÉTHIQUE
No more products available for purchase